Vacancies
No current vacancies
Volunteering and Wellbeing - REA- CLOSED
INVITATION TO TENDER (ITT)
for a Rapid Evidence Assessment of Volunteering and Wellbeing
PLEASE NOTE: This tender is now closed. This page remains here for information only.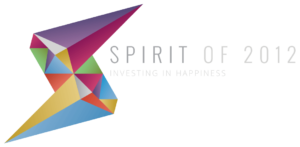 1. Background to the What Works Centre for Wellbeing
The primary mission of the What Works Centre for Wellbeing (WWCW) is to develop and share robust, accessible and useful evidence that governments, businesses, and communities can use to improve wellbeing across the UK. In this context, we aim to influence policy and community action by promoting the use of high quality and accessible evidence syntheses for better decisions.  
Traditionally, the Centre has conducted systematic evidence reviews to compare the effectiveness of different interventions or actions that affect wellbeing across different sectors, settings and populations. Across our work, we adopt the ONS definition of Personal Wellbeing, defined as:    
Wellbeing, put simply, is about 'how we are doing' as individuals, communities and as a nation and how sustainable this is for the future. […] Personal (or subjective) wellbeing is a particularly important dimension which we define as how satisfied we are with our lives, our sense that what we do in life is worthwhile, our day to day emotional experiences (happiness and anxiety) and wider mental wellbeing. (ONS, 2014)
Spirit of 2012 Trust
Spirit of 2012 Trust (Spirit) is the London 2012 legacy charity. Spirit invests in happiness by funding projects that enable people to be active, creative and connected.  Spirit fund arts and sports projects that foster greater community cohesion, empower those who are most under-served and challenge perceptions of disability.
Together the What Works Centre for Wellbeing and Spirit of 2012 are commissioning this research to bring together the evidence on the wellbeing impacts of volunteering. In particular, the findings are intended to be useful to charitable organisations that deliver volunteering interventions, as well as the funders and policy makers that support them.
2. Volunteering and wellbeing 
Around 40% of people in the UK volunteer at least once a year, with a quarter volunteering once a month. When considering informal volunteering – giving unpaid help to someone who is not a relative – over half of adults volunteer in this way every year. 
There is a broad and extensive body of research on the impacts of volunteering on important personal and social outcomes (particularly health, social relationships and skills), from a range of different disciplines. There is also some high-quality research on the impacts of volunteering and wellbeing from across the world and for different populations, but it has not yet been collated and synthesised in one place in a way that is useful for decision makers.
In particular, there is a need to synthesise the evidence around volunteering and wellbeing for a practitioner and policy audience – taking into account the changing trends and approaches to volunteering in the charitable sector, and different understandings of what constitutes volunteering.
Some of these changing trends and approaches deal with the role and responsibilities of volunteers (for example: shift- or task-oriented roles versus more unstructured social action- or social leadership-oriented roles). The changing understandings of volunteering may cover formal versus informal volunteering as well as remote or micro volunteering. 
There is a need to give useful information to practitioners and policy makers to help them design better volunteering opportunities, including what we know about key mechanisms that affect outcomes; which dosage or volunteering types may be most effective; and which groups benefit most from which types of volunteering.
3. What we are looking for 
We are commissioning a Rapid Evidence Assessment (REA) to identify, collate and appraise the evidence on wellbeing impact of volunteering interventions. 
Compared to a systematic review, the rapid evidence assessment approach typically includes narrower questions with a less extensive review methodology. We welcome proposals that explore the criteria for how to deliver a feasible and meaningful research project on this topic.
One crucial aspect of the research will be the development of a theory of change for volunteering and wellbeing, which can be used to inform the research approach and reporting of findings. This will ensure that the outputs are informed by theory and rooted in approaches and pathways that are meaningful for practitioners and policy makers. 
The commissioned team of experts will set the basic parameters for study identification and inclusion criteria, under the guidance of our advisory panel of technical and thematic experts, including the WWCW and Spirit. Specifically, they will be expected to: 
Refine the review questions by co-developing a theory of change to explore outcomes and pathways for impact 

Develop inclusion and exclusion criteria for the collation of studies;

Conduct data extraction and study appraisal;  

Develop an approach for summarising and synthesising the findings. 
3.1 Research questions and approach
The commissioned team will be expected to adopt a clear, transparent and well-documented approach to the search, identification and synthesis of studies to answer the following research questions:
What are the wellbeing impacts associated with volunteering? With particular attention to the distribution of effects across different adult populations.
What are the key mechanisms by which wellbeing outcomes are achieved for volunteers, and are these generalisable across different contexts and people?
What types of volunteering are particularly associated with wellbeing outcomes? Including the roles, amount, structured/unstructured or other characteristics.
What are the barriers or enablers to improving wellbeing through volunteering? In particular, what are the organisational practices which can maximise wellbeing impact for volunteers. (For example in recruitment, management, progression, validation, etc)
3.2 Ways of working
We expect this project to include a design phase in which the WWCW and Spirit work with the commissioned team to review and refine the research questions and the theory of change, and agree inclusion criteria and methodology. There will also be an advisory panel of technical and thematic experts who will ensure quality assurance of the final outputs. The role and involvement of this panel will also be agreed at the initial stages of the project.
In order for the final outputs to be useful and accessible for an audience of practitioners and policy makers, we expect the commissioned team to work closely with the WWCW and Spirit on translation of the findings. We recognise that different aspects of this work may require different expertise, so are open to joint applications from multiple teams or organisations. 
We expect the proposal to explore the feasibility and trade off between different research questions or scope of the searches, and propose a pragmatic approach to the advisory panel and commissioning partners.
4. Deliverables 
The commissioned team will be expected to submit a technical report of findings, a plain-English executive summary aimed at a practitioner audience, and data extraction files of full search results.
5. Expected timetable 
| | |
| --- | --- |
| Call for tender issued | 8 January 2020 |
| Deadline for receipt of tenders | 9 February  |
| Short-listed candidate interviews and appointments | Week of 17-21 February |
| Work to commence | 1 March |
| Final deliverables to be submitted | 31 July |

6. How to tender
If you would like to be considered to undertake the REA please detail your approach to addressing the following areas in no more than 3,000 words (excluding tables and references): 
Your understanding of the brief and your proposed methodology and approach to the research (including your approach for searching, inclusion, data extraction and appraisal of the studies).  

Your ability to carry out the proposed work, including relevant skills and demonstrable thematic and technical expertise of your team. 

A project plan with milestones, key activities and deliverables, including the specific roles of your team members, and how you will work with the WWCW, Spirit of 2012 and the project advisory panel.  

A budget, including a full breakdown of your proposed fees, identifying the day rate and seniority of members of staff assigned to each role. The proposed budget should not exceed £30,000, including all expenses, travel costs and VAT.

A minimum of two examples of related work carried out by your team.
6.1 Assessment criteria 
Our criteria for assessing the tenders includes quality and price and is set out below: 
Assessment Criteria
Weighting

Vision 

Understanding of the requirements for this Tender, including the specific objectives, audience and context. Compelling vision for the research. Alignment with the values of WWCW and Spirit.

10%

Proposed approach and methodology 

Clear, relevant and appropriate approach to the proposed work. Realistic and feasible staging and work plans. Rigorous and transparent approach. 

30%

Knowledge & expertise 

Demonstrable thematic and technical knowledge, skills and experience to meet the Tender's requirements.

20%

Ways of working

Collaborative and open approach to working with WWCW, Spirit and the project advisory panel. Adherence to good practice GDPR, legislation and ethical guidelines.

20%

Value for money

With respect to total cost, full breakdown of fees and pricing structure. Balanced allocation of resources to work streams and phases of the project. Clear roles, day rates, number of days and balance of seniority levels in relation to proposed work.

20%
Please send your proposal with the subject line Submission for tender REA Volunteering and Wellbeing to: evidence@whatworkswellbeing.org no later than Sunday 9th February 2020.
If you have any questions, or would like to discuss this tender invitation please email evidence@whatworkswellbeing.org
Added 21/01/2020: For reasons of transparency and fairness, we are sharing questions received from potential applicants, along with our responses. The table below will be updated weekly, so please check back regularly for additions.
Question
Answer
We expect the proposal to explore the feasibility and trade off between different research questions or scope of the searches, and propose a pragmatic approach to the advisory panel and commissioning partners.
Would you be able to unpack that comment for us please?
We know that the topic area, evidence base and research questions are broad and ambitious. We'd like the proposals to suggest how to approach this to ensure the project is feasible in the time and budget, and most likely to result in meaningful findings for the audiences.
Our preferred method of developing ToCs is to use workshops with key stakeholders. Is that something yourselves and colleagues from Spirit would be happy to engage in? Do you have examples of ToCs you have already developed that you could share?
We would like the project Advisory Panel (made up of WWCW, Spirit, as well as thematic and methods experts) to work together with the research team on a ToC. A workshop is a good way of going about this, and the Advisory Panel know to expect this or a similar process. We don't have any set way of developing a ToC, or any standard format for an end product. Some existing ToC for other research projects can be found in our evidence briefings of Visual Arts.
When it comes to disseminating findings to practitioners, we have successfully used conferences in the past. Would we need to fund an event out of the existing budget allocation, or would WWCW want to either fund that separately or allocate us a slot on an existing event?
A conference or other stakeholder event would have to be funded from your project budget. However, the WWCW will cover the costs of developing basic products for the audiences, including an evidence briefing, slide set and blog. We envisage the research findings to have a long shelf life, and we think there will be many opportunities for WWCW and Spirit to incorporate them into future events, with the involvement of the research team. We would expect the project to focus on the research itself and on producing a plain-English summary of findings for future development of dissemination products.
Added 03/02/2020
| | |
| --- | --- |
| Would you be open to an approach that operates an exclusion criteria that applies to wellbeing studies that have failed to factor in the socio economics of volunteering? This rapidly reduces the scope. | The purpose of the REA is to synthesise the broad body of evidence on volunteering and wellbeing in a meaningful way. Providing a strong case were made to adopt this exclusion criteria based on existing knowledge and theory, and mindful of the needs of the audience, then the Assessment Panel would consider the merits of such an approach. |
| Do you imagine the REA to extend to qualitative work? | We expect tenderers to make the case for defining the scope of the REA with respect to their proposed review question and research aims. This might include establishing clear criteria relating to the research designs and methodologies of included studies. |
| I am writing to check if independent consultancy firms are eligible to apply for this funding. | Yes, independent consultancy firms are elegible to apply for this tender. |