October 2021
The Many Dimensions of Wellbeing
Why and how wellbeing varies for different groups in society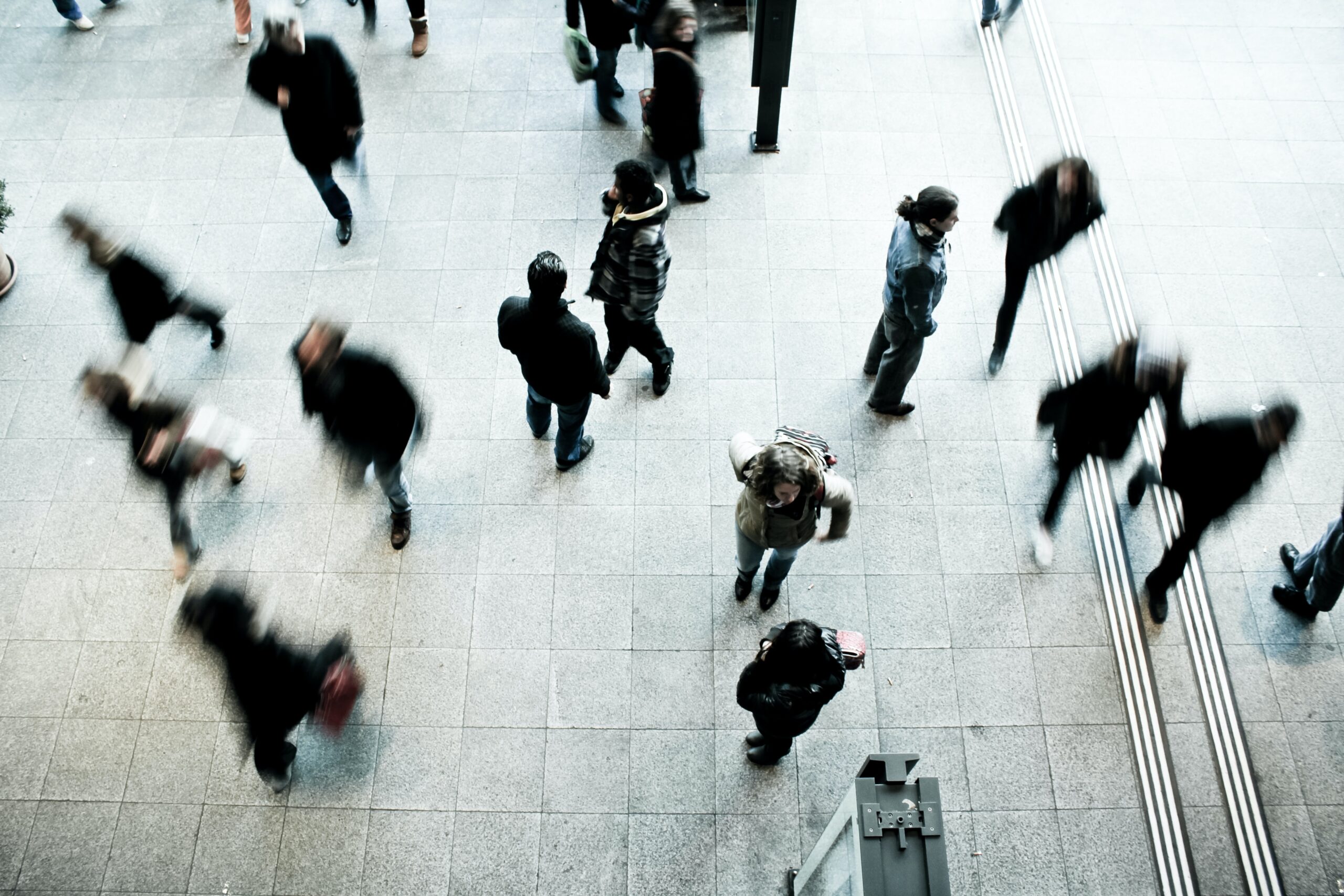 Wellbeing public policy requires good quality, reliable and representative measures of wellbeing. These measures of progress should go beyond GDP and there are already good alternatives out there such as the ONS4 personal wellbeing measures.
In this project, with funding from the ESRC and together with the Bennett Institute for Public Policy under the leadership of Diane Coyle, we are exploring two streams
of work focusing on how wellbeing is experienced for different societal groups.
Project stream one: life satisfaction in action
Using a quantitative approach, the first strand of this project, led by Dr. Matthew Agarwala and Marco Felici, aims at understanding how the ONS4 question on life satisfaction works in practice. Matthew and Marco have been analysing secondary data from the Community Life Survey (2012-2017) and the British Household Panel Survey (1991-2019).
Confirming and extending previous research, they have found that there exists a relationship between education and life satisfaction, but that this relationship varies for those at different points on the life satisfaction scale. For instance, at the individual level, having a degree has a stronger positive association with life satisfaction for those who locate low in the life satisfaction scale. Whereas having a degree is not that crucial (sometimes having even a negative association) for the life satisfaction of those who already report high levels of life satisfaction.
Moreover, they find evidence that completing degree-level education is associated with different trajectories of life satisfaction over time. Their findings are consistent with the theory of subjective wellbeing homeostasis and with the positional nature of education. Understanding these heterogeneities in how education relates to life satisfaction will be key to improve wellbeing public policy.
Project stream two: what it means to thrive
The second strand of the project is led by Dr. Anna Alexandrova and Dr. Mark Fabian and uses qualitative and participatory methodologies to explore how specific groups of society, under specific life circumstances, define wellbeing. Their approach is less expert-driven and more bottom up.
Together with the charity Turn2Us and people with lived experience of financial hardship, Anna and Mark have taken part in a co-production exercise. Through a series of interviews and workshops, the group found that adverse life experiences can change our value judgments around 'living well'.
They have found that citizens in poverty, or at risk of poverty, emphasised the following aspects when thinking about what means to thrive:
freedom and autonomy;

satisfaction of basic material needs;

overcoming cultural expectations and stigma;

and having friends, family and a community.
Interestingly, other aspects they emphasised that are unique to their context were:
having advocates and straightforward access to the welfare system;

avoiding marginalisation and oppression;

having space to take risks to explore skills and activities that fulfil them.
This exercise has allowed the team to co-produce a 'theory of thriving' whereby:
having the means is the most fundamental stage

entering into a process of self-knowledge (learning how to use the means) is the second necessary thing to happen

recognising where you are at by identifying outcomes such as autonomy, purpose and relationships.
Co-producing measures of wellbeing that are relevant to Turn2Us and other specific contexts will be crucial to democratise wellbeing public policy.
Visit the Bennett Institute's project page
Get involved
Now we are at the stage of wanting to hear from partners, practitioners and decision-makers on how the research findings, from both the quantitative and qualitative strands, can best be best translated into resources that are suitable and practical for different audiences. Two consultation meetings will be held up in late November/December 2021 to start discussing communication strategies, one for each research stream.
We expect to be launching the final outputs of this project in Spring 2022.
Further resources
Here are some additional resources which may be of interest:
section

Sign up to our weekly e-mail list
Sign up to receive resources, insights and evidence as they are published.