April 2017
How to Implement Personal Wellbeing Questions in Your Survey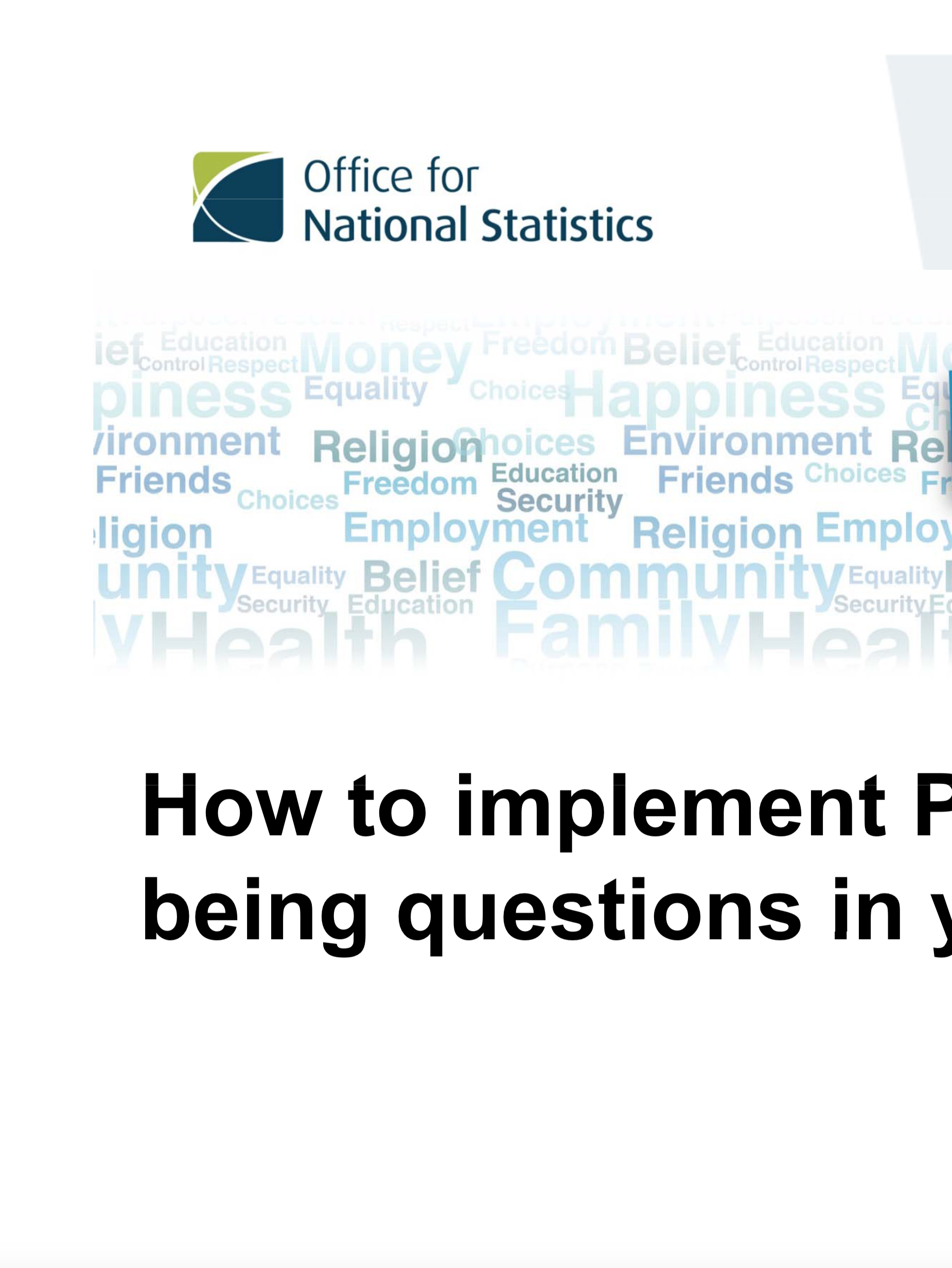 How to Implement Personal Wellbeing Questions in Your Survey
The ONS personal wellbeing (PWB) questions were developed as part of the Measuring National Wellbeing Programme.
ONS sought advice from experts working in the field of subjective well-being and consulted with specialists on the National Statistician's Measuring National Wellbeing Advisory Forum and Technical Advisory Group.
Based on this, as well as an extensive programme of question testing, four questions were designed which provide a concise and balanced approach to the measurement of subjective wellbeing.
Close
How to Implement Personal Wellbeing Questions in Your Survey