March 2023
Webinar – Working with terminal illness: bringing together research with practice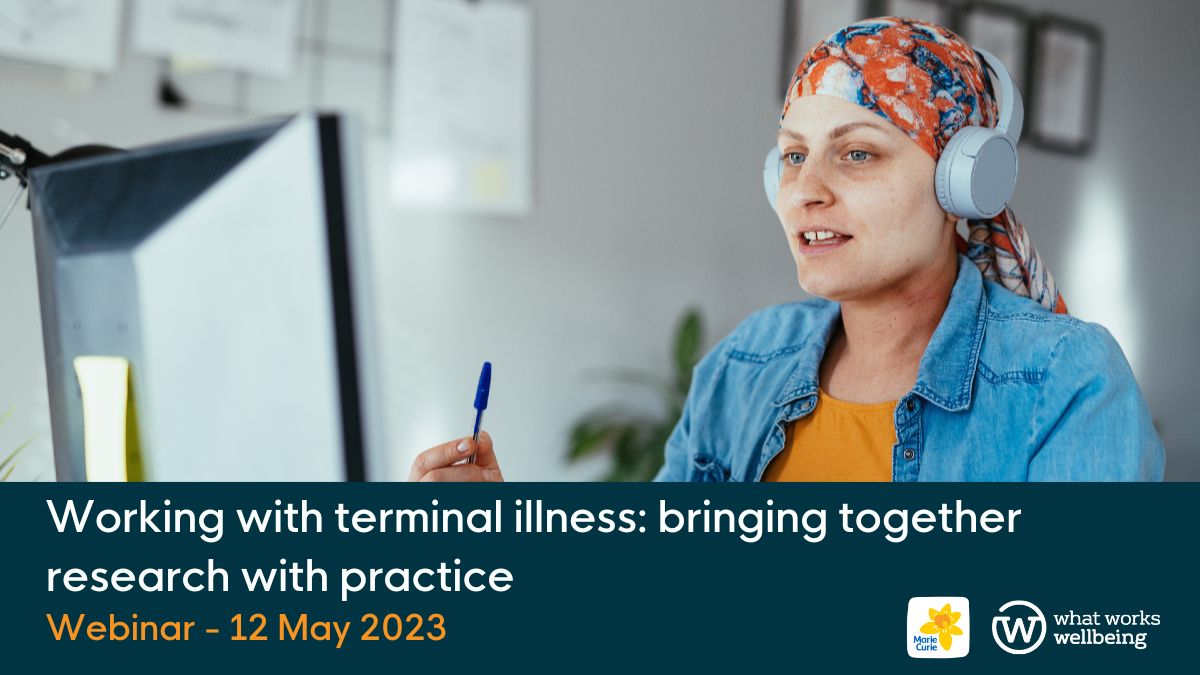 As part of Hospice UK's Dying Matters Awareness Week 2023 we brought together research and practice to explore what dying matters means in the context of work.
Led by What Works Wellbeing's Head of Implementation and Learning, Joanne Smithson, this free webinar included a variety of stories and conversations, as well as a chance to explore our recent work with Marie Curie to understand the experience of terminal illness in working age people and identify current policies and practices to support employees.
Here we present highlights from the panellists' presentations.
Clare Fuller – Advance Care Planning Advocate:
Ruth Parry – Conversation Analyst:
Joanne Smithson – Head of Implementation and Learning:
Jo Armstrong – Physiotherapist:
Close
section

Sign up to our weekly e-mail list
Sign up to receive resources, insights and evidence as they are published.